Buddha bowl, also known as a food lover's dream meal, is packed so full of colorful healthy veggies and grains that it has a rounded belly. "belly", the reason behind it being called "buddha" bowl.
These 14 healthy buddha bowl recipes are sure to stock you up with amazing energy and get bonus points for being more exciting than your typical salad.
Talking about salads, you might wanna check this post out: Keto Salad Recipes: 12+ Easy & Quick Ketogenic Salads!
Anyway, what is a buddha bowl exactly?
"A Buddha bowl is a vegetarian meal served on a single bowl or high-rimmed plate, which consists of little dishes, served cold. The dishes are a combination of healthy whole grains such as quinoa or brown rice, plant proteins such as chickpeas or tofu and vegetables."  – Wikipedia

Although these lines make absolute sense, I've also seen people using meat in buddha bowls, so I think meat usage is apparently up to the individual buddha bowl creator. Whatever it is, the point to remember is that the bowl offers several individual components that come together beautifully as one hearty dish.
That's the best part of these buddha bowl recipes, you can have a bazillion different ways you can form a buddha bowl. It's the perfect opportunity to get creative and excited in the kitchen!
Related Post:
14+ Healthy Buddha Bowl Recipes.
Looking for some bowl inspiration? Look no further because these 14 healthy buddha bowl recipes taste gorgeous and are so easy to make. Um, enjoy it!
1. Korean Barbecue Stir-Fry Bowl
Get the recipe here: Oh My Veggies
A really healthy and satisfying vegetarian meal bowl including quinoa, tofu, stir-fry veggies, and a homemade Korean Barbecue sauce. Having a hard time deciding between sweet and savory—or heck, even spicy?
This is the precise blend of flavors for every craving that you might have. Try now!
2. Roasted Broccoli Bowl with Sunbutter Sauce
Get the recipe here: My Quiet Kitchen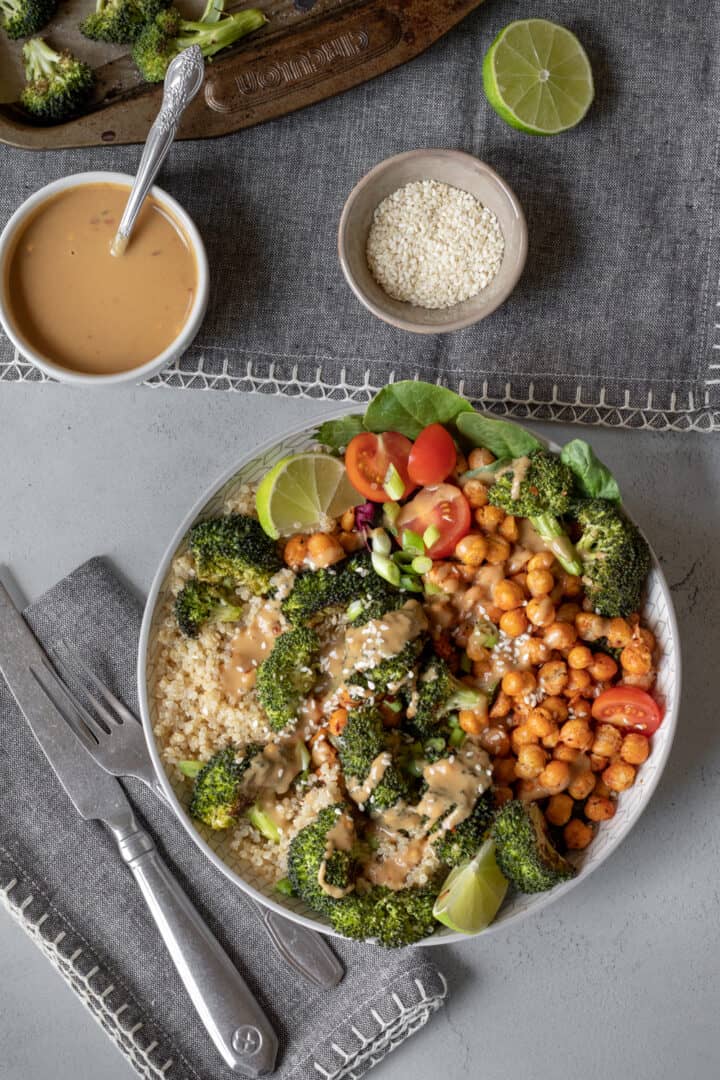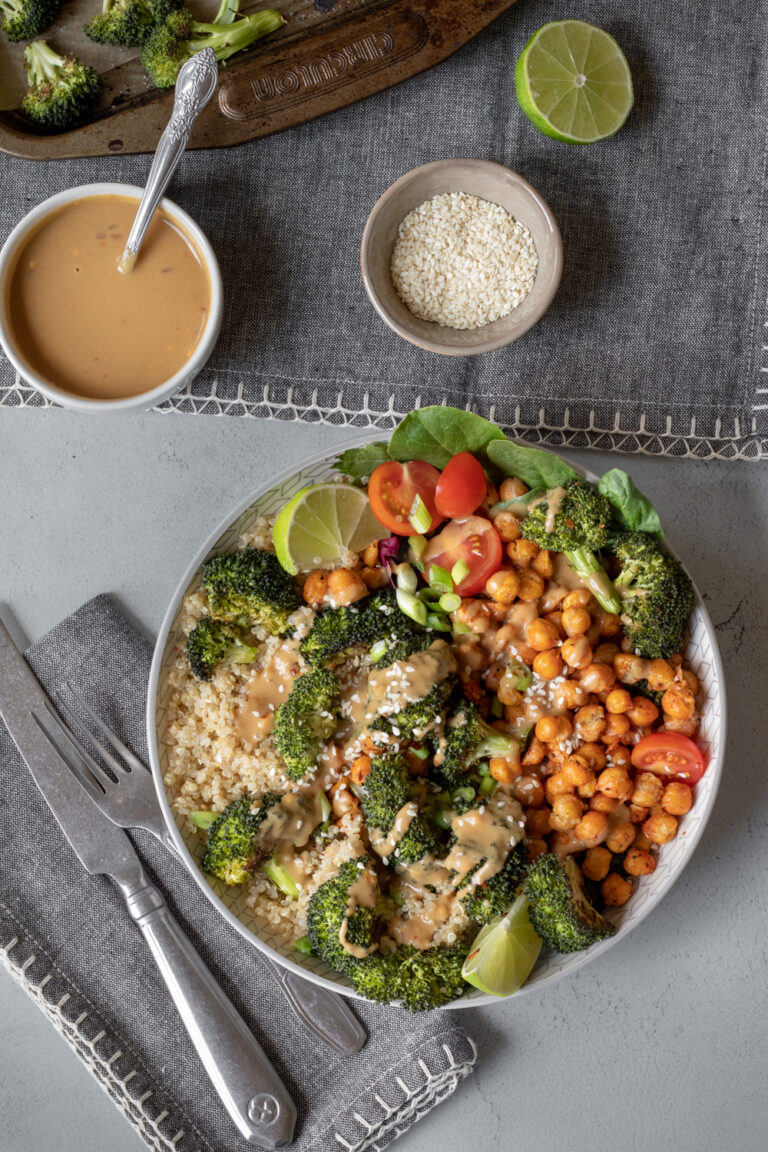 If you're looking for a vegan, gluten-free buddha bowl, this is your go-to recipe. You can even turn it oil-free just by dry-roasting the chickpeas and broccoli or roasting them with a little bit of lime juice.
Featuring roasted broccoli, smoky, roasted chickpeas, nutty quinoa, and a bright and flavorful sunbutter sauce, this healthy buddha bowl just takes 30 minutes to be on your diner. Per serving:
Calories: 595kcal
Fat: 18g
Carbs: 82g
Protein: 25g
Related Post: 14+ Incredibly Tasty Mediterranean Diet Slow Cooker Recipes
3. Sweet Potato Chickpea Buddha Bowl
Get the recipe here: Minimalist Baker
Flavorful, healthy, 20-minute Buddha bowl with roasted sweet potatoes, crispy chickpeas, onion, kale, and a delicious tahini-maple sauce.
This healthful and fiber-rich power bowl starts with a kale base and roasted sweet potatoes. The zesty turmeric chickpeas not only offer protein to keep your energetic but also boast anti-inflammatory benefits.
To finish what was started, this buddha bowl is topped with a simple Mediterranean dressing made with tahini, lemon juice, and maple syrup. The sauce is so delicious, you'd wanna put it on top of everything you make. Per serving: 
Calories: 474kcal
Carbs: 62g
Protein: 13.2g
Fat: 21g
4. Thai Buddha Bowl with Peanut Sauce
Get the recipe here: Leelalicious
With just 15 mins cook time, the Thai Buddha Bowl is a clean eating recipe with red rice and a rainbow of vegetables. It's gluten-free as well as vegan-friendly!
5. Vegan Sweet Potato Buddha Bowl
Get the recipe here: Running on Real Food
If you've ever tasted heaven, I'm sure you are talking about Avocado and sweet potato together. They just match perfectly in these vegan sweet potato buddha bowls with avocado, lentils, red cabbage, spinach, hummus, lemon tahini sauce, and cilantro.
This buddha bowl recipe is really healthy and rich in fiber & protein and is gluten-free plus vegan too. A delicious and nourishing combination. Per serving:
Calories: 525kcal
Fat: 25g
Carbs: 65g
Protein: 18g
10 Healthy Buddha Bowl Recipes.
Bottom Line.
Here are the healthiest 15 Buddha Bowl Recipes you can find out there. I hope you loved this round-up. If you did, please share it with your friends and family because sharing is caring. That's it for now, Ciao.
I hope you have a wonderful day 🙂