Wondering if it actually is possible to lose weight while not giving snacks up? Here are 9+ healthy snacks that promote weight loss!
Getting from breakfast to lunch and lunch to dinner without continuously devouring on something is difficult. If you've ever snacked your way through a jar of Nutella in a day, you're probably sure that snacks are your worst enemies when it comes to weight loss.
That's true, but also not. If you choose healthy, whole-food options with a lot of nutrients & protein, snacks can be intrinsic to weight loss.
These healthy snacks are super easy to make and will get you through the whole day without running to the Nutella jar. Here are 9+ healthy, weight-loss-friendly snacks to add to your diet.
9+ Healthy Snacks That Can Help You Lose Weight.
Make things an awful lot easier on yourself & stir up one of these healthy snacks. Some are low-cal/high fiber and some are high fat/high protein. Something for everyone!
1. Avocado Fries with Lime Dipping Juice.
Get the recipe here: Skinny Taste
If you're looking for a healthy appetizer or snack, this recipe is one of the best air fryer recipes out there. Quick and easy to make, you can cook these crispy baked avocado fries coated with panko breadcrumbs in an oven or fryer.
Calories: 197 kcal
Fat: 12.5g
Carbs: 15g
Protein: 7g
Add a great addition to your spice cabinet with a lime dipping sauce!
2. Roasted Chickpeas.
Get the recipe here: Delish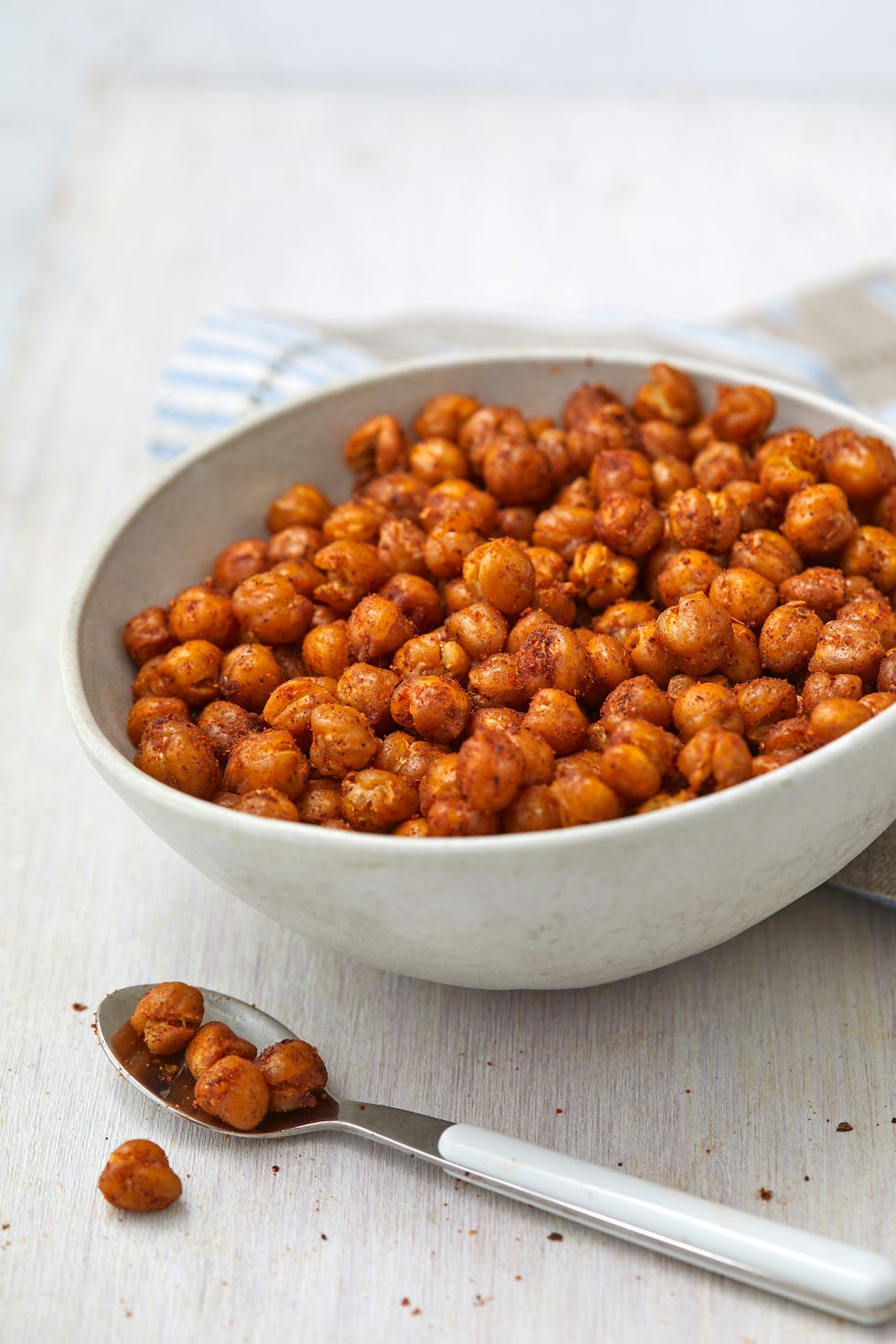 Roasted Chickpeas definitely make for a good salty snack! Follow the instructions properly to get the most satisfying crunch.
Related Post: 31 Days of Instant Pot Recipes [Quick & Easy Meals]
3. Sautéed Cinnamon Apples.
Get the recipe here: Joy Food Sunshine
Per Serving:
Calories: 95.8 kcal
Carbs: 16.6g
Protein: 0.2g
Fat: 3.3g
Perfect for a snack, dessert, or breakfast, these Stovetop Cinnamon Sautéed Apples taste like a warm apple pie. Ready in just 20 mins, this recipe is gluten-free, dairy-free, refined sugar-free, paleo, AND vegan!
4. Greek Yogurt & Mixed Berries.
Berries with Plain Greek Yogurt make a nutrient-dense snack that's delicious too. Along with being a great source of protein, Greek yogurt is high in calcium & potassium.
Additionally, berries are known to be a great source of antioxidants. You can get an array of powerful compounds by eating a mixture of differently colored berries.
Combine 3.5 ounces (100g) of plain, full-fat Greek yogurt with 1/2 cup of mixed berries and enjoy 10g of protein under 150 calories!
5. Double Chocolate Banana Bread Bars.
Get the recipe here: Ambitious Kitchen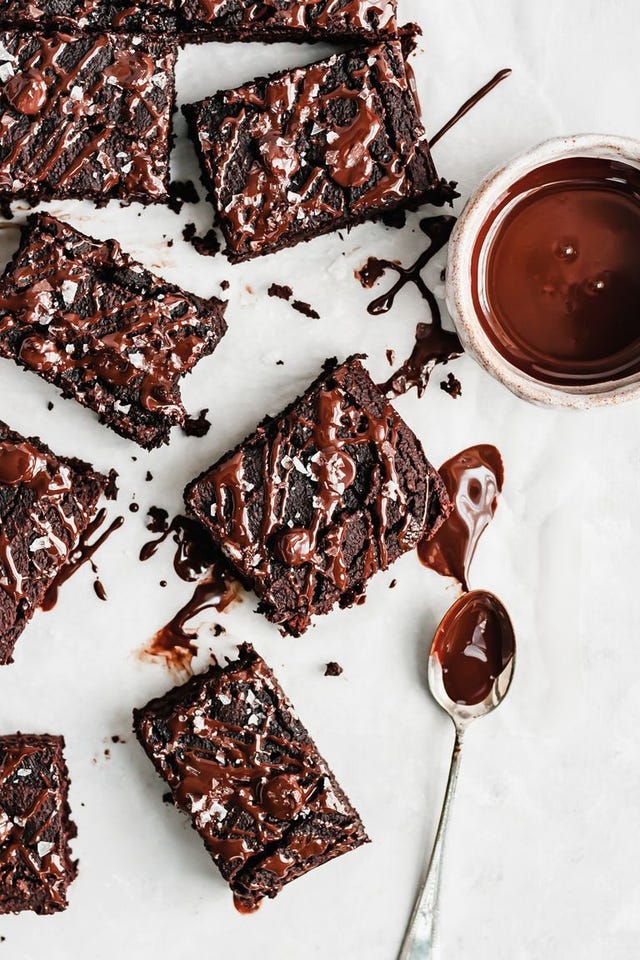 Ready in just 25 mins, try this tasty double chocolate paleo banana bread made with almond flour and coconut flour. These bars look louche, but that's not true — bananas, coconut flour, and almond flour round out the ingredients in this delicious Paleo-friendly treat.
Per serving: 
Calories: 159kcal
Fat: 9.1g
Carbs: 15.5g
Protein: 3g
What makes this recipe one of my favorite healthy snacks is that you can turn it to vegan just by a few changes.
6. Honey Garlic Cauliflower
Get the recipe here: Delish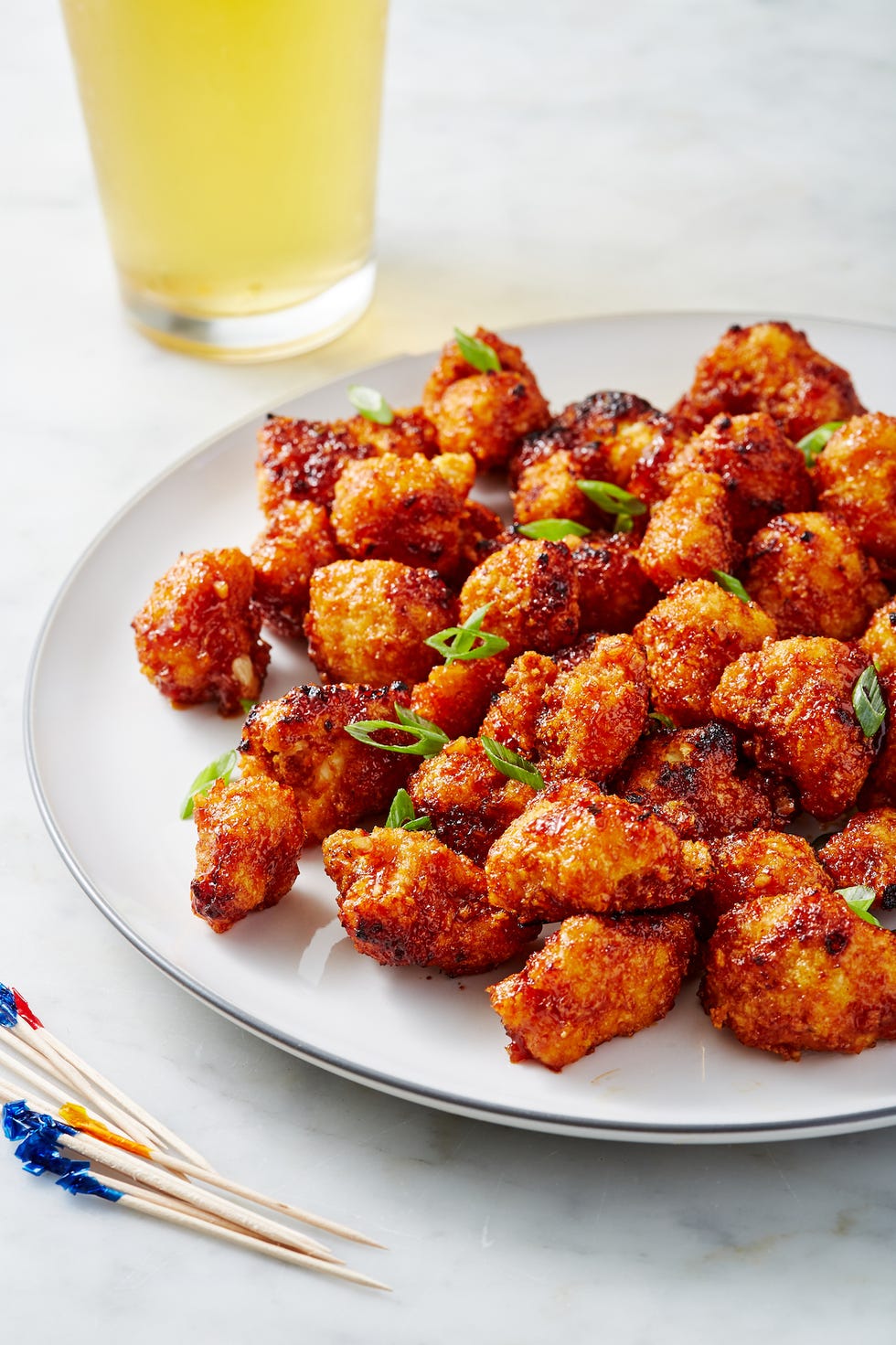 These little babies have just the right crunch and flavor to keep everyone going. So delicious, no empty calories!
7. Kale Chips
Loaded with a lot of fiber and antioxidants like quercetin and kaempferol, Kale is incredibly healthy! The antioxidants in Kale helps decrease blood pressure and reduce the risk of colon cancer.
Ingredients:
1 tbsp of olive oil (approximately 15 ml)
1/4 tbsp (1.5g) of salt
1 cup (67g) of bite-sized kale leaves
Mix all ingredients in a bowl. Place kale pieces on a parchment-lined baking sheet & bake at 350F for 10-15 mins. Pay attention, they can easily burn.
This easy recipe for kale chips provide about 150 calories
8. Healthy Carrot Cake Oatmeal Cookies
Get the recipe here: Ambitious Kitchen
With only 19 minutes to spare, try these delicious & healthy carrot cake cookies bursting with pecans, raisins, and coconut. This recipe is simply a guilt-free version of one of your favorite healthy snacks.
Per serving: 
Calories: 136kcal
Fat: 6.6g
Carbs: 9g
Protein: 2.5g
To make this vegan, replace the egg with half a large banana or a flax egg.
9. Healthy Peanut Butter Banana Muffins
Get the recipe here: Fox and Briar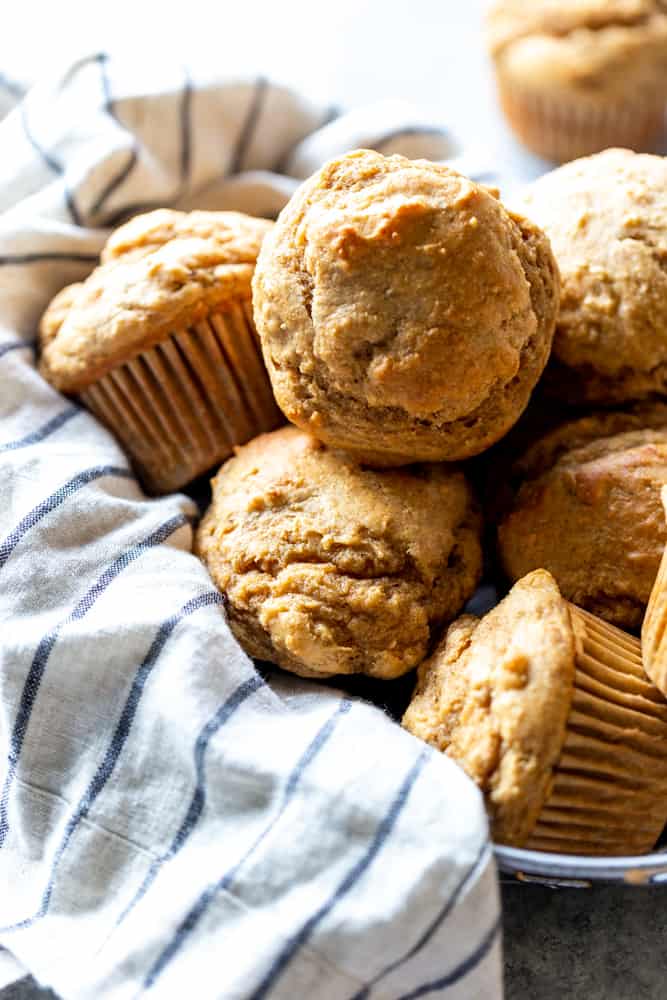 Naturally sweetened with maple syrup and loaded with healthy ingredients, you'll fall in love with these healthy peanut butter banana muffins. They make a perfect after-workout snack, make-ahead breakfast, or a snack for kids and toddlers!
Related Post: 31 Days of Instant Pot Recipes [Quick & Easy Meals]
Bottom Line.
Healthy snacks are our tasty way to weight loss. It doesn't matter if you're looking for some bites to soothe your savory tooth, or if you're looking for a tasty way to weight loss, these 9 healthy snacks are must-tries.
Do comment your reviews below and let us know if you tried any of these amazing healthy snacks. Share this post with your friends and family because sharing is caring. Also, if you're looking for a way to pin this post for later, use this Pinterest graphic below.
That's all, Ciao.