One of the best things about the ketogenic diet is that unlike all the other diets, desserts aren't off-limits in this one. Today we have 9+ terrific keto desserts for you to soothe your taste bud.
There is an amazing percentage of people who believe that their cravings for sweets actually decrease when they're on the ketogenic diet. While it's a great thing, there is always going to be a time when you'll see the delicious mouth-watering dessert above anything at all.
When these sweet cravings push around, always be armed with some low carb, keto desserts which are absolutely guilt-free.
9+ Keto Desserts for your Savory Taste Bud!
Pin it for later!
Whether you're trying your best to stick to the ketogenic diet, or you're just looking to eliminate the guilt that comes along with your sudden dessert cravings, we've got your back with over 9 keto desserts that won't destroy your progress.
Related: Cheap Keto Recipes – 25 Keto Meals on a Budget!
1. Easy Keto Brownies
This quick & easy brownie recipe is on the top of our list of keto desserts because it is made with the simplest ingredients. You might already have these in your kitchen: almond flour, eggs, vanilla, cocoa, swerve, butter, and baking powder.
These brownies are much healthier and lower in sugar than the traditional ones. The high-fat content in this recipe makes the brownies super moist & a lot tasty!
Get the recipe here: Instrupix
2. Pecan Pie Bars
Gooey & crunchy at the same time, these sugar-free Pecan Pie bars are the very perfect alternative to pecan pie. I doubt if you would believe, but these are low carb as well as paleo and sugar-free too!
They are pretty easy to make, take a total time of 35 minutes, and serve 16 bars. Get the recipe here: Wholesome Yum. Macros per serving below:
Calories: 182 kcal
Net carbs: 2g
Fats: 18g
Protein: 4g
3. Carrot Cake
This scrumptious cake with the cream cheese frosting is just the best option to satisfy your sweet tooth! The texture is tender and dense, and the taste is spot on.
Per serving:
Calories: 440 kcal
Net carbs: 8g
Fats: 43g
Protein: 8g
Get it here: Castle in the mountains 
4. Lemon Bars
This lovely homemade lemon bar recipe is both keto & gluten-free and is very easy to make because it requires simple ingredients that probably are there in your kitchen.
Sweet & tangy with a creamy lemon filling and a buttery low carb shortbread crust, these bars contain the right amount of macros to keep your keto diet in balance.
Per serving:
Calories: 290 kcal
Net carbs: 2.8g
Fats: 27g
Protein: 6.5g
Get the recipe here: Low Carb Crave
5. Vegan Coconut Macaroons
Going keto always compels you to start experimenting with ingredients you have never tried otherwise. Believe it or not, these macaroons are held together with aquafaba (the liquid extracted from a can of chickpeas).
The shredded coconut & smooth chocolate on the bottom make these macaroons taste mouthwatering! It's vegan too.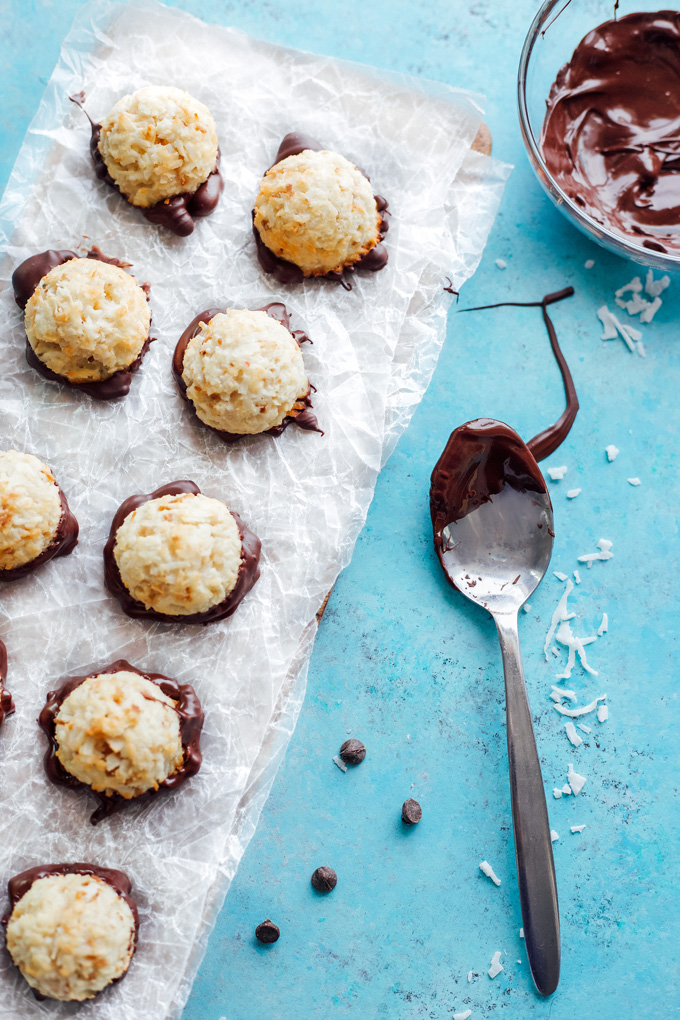 Get it here: Neurotic Mommy
6. Hot Chocolate
Wanna turn your hot chocolate keto-friendly? Use heavy cream instead of milk to make it so much better and healthier. Above that, sweeten it with your favorite Keto-friendly sweetener (Swerve used here) and make the best warm Winter drink there is!
Ready in 10 mins, get this sweet, chocolatey, and keto-friendly drink here: Delish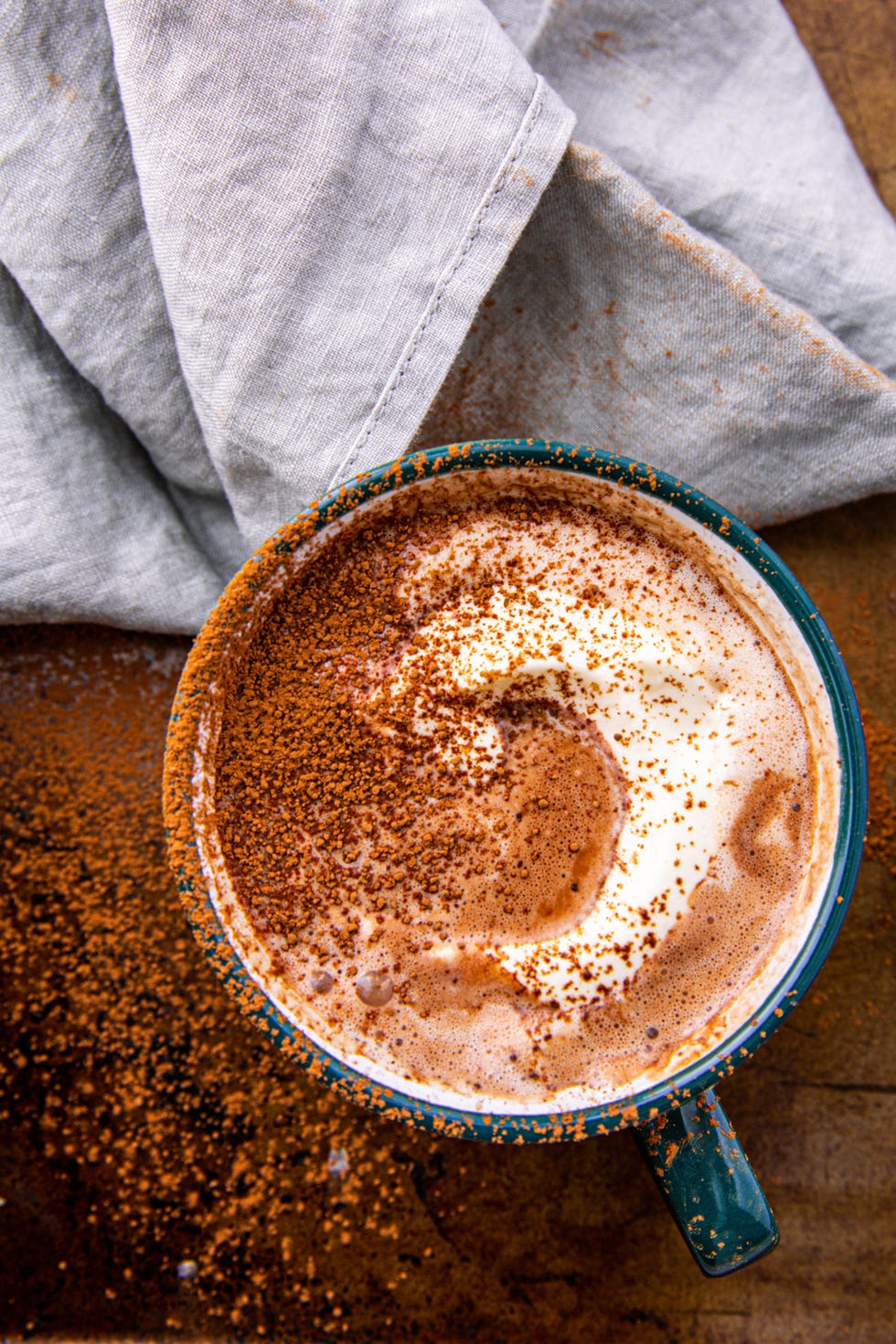 7. Grain-Free Maple Pecan Cheesecake Bars
If you find the plain cheesecake too boring in the texture department, this recipe by Spinach Tiger helps jazz things up a little.
Among the pecans studded throughout the filling and the crumbly almond flour pastry, there's enough crunch here for you to soothe your sweet tooth! Per serving:
Calories: 116 kcal
Net carbs: 2g
Fats: 11g
Protein: 3g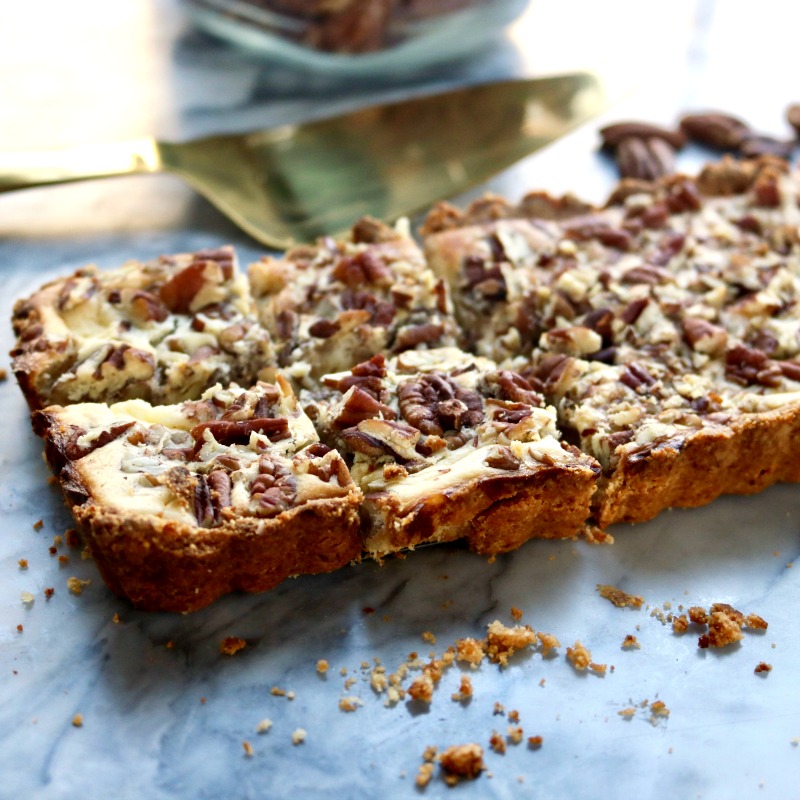 Get the recipe here: Spinach Tiger
8. Almond Joy Chia Seed Pudding
A lot of people use Chia pudding as a breakfast item, I mean it is a popular breakfast item. But when you add dark chocolate chips & cocoa powder, it automatically qualifies this version for dessert!
Get it here: What Great Grandma Ate
9. Cinnamon Roll Chaffles
Topped with a keto cream cheese glaze, these Keto Cinnamon Roll Chaffles make one of the tastiest keto desserts. These are just AMAZING and if you're a fan of Cinnamon Roll pancakes, you gotta try this recipe.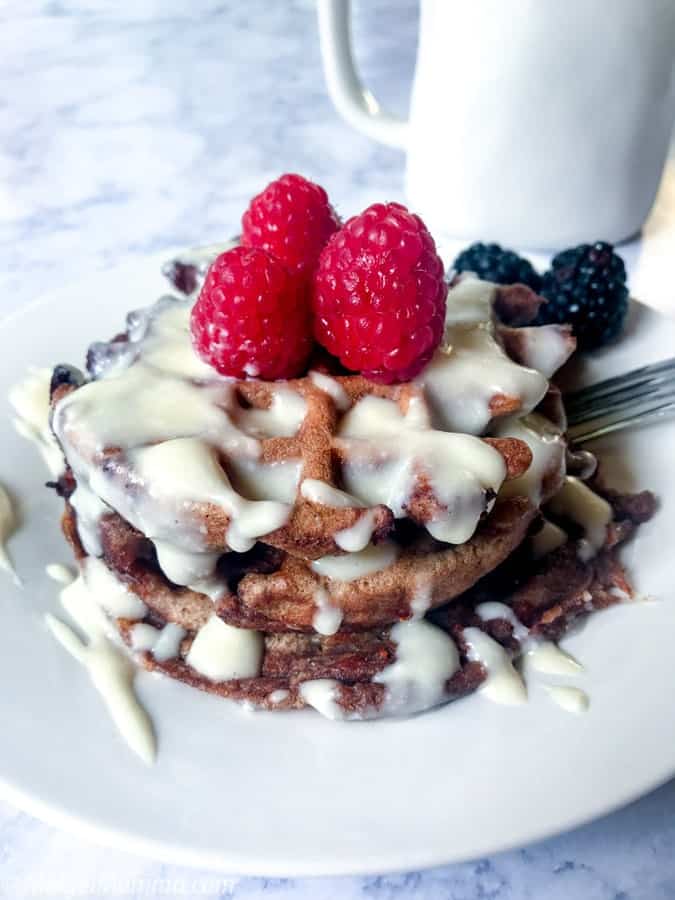 Per serving:
Calories: 180 kcal
Net carbs: 3g
Fats: 16g
Protein: 7g
Get the whole recipe here: Midget Mom
10. Keto Pumpkin Cheesecake – Delish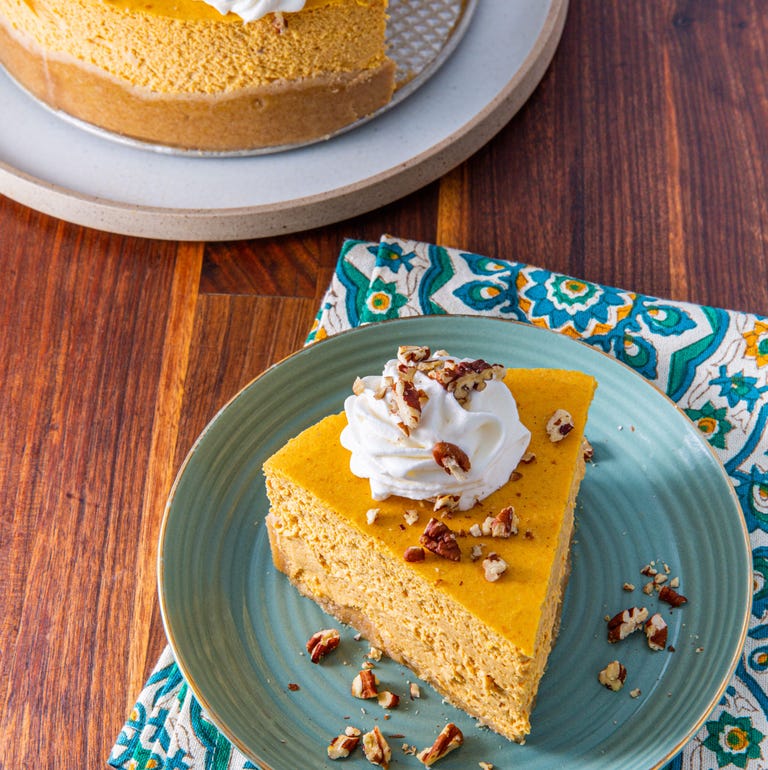 11. Keto Chocolate Mousse
Low in carbs and ready in minutes, this chocolate espresso dessert is a decadent, guilt-free dessert. Some reviewers recommend substituting vanilla extract for the almond extract. Get it here: All recipes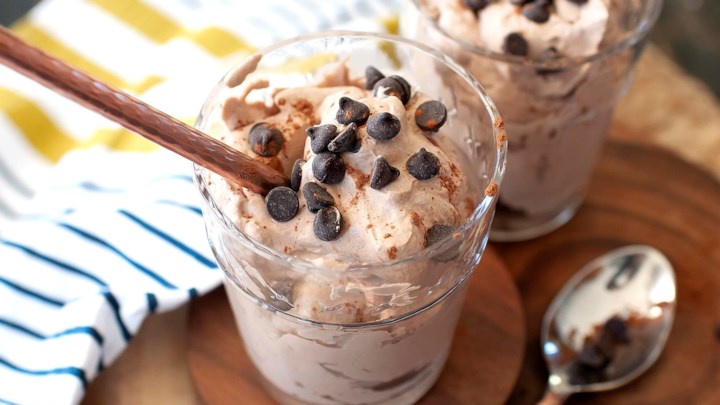 End Point
It's always our sweet tooth or the savory taste bud that ends up ruining our diets. But these 9+ keto desserts over here are better and tastier than the regular desserts you have time to time. Never compromise your diet for some late-night craving, instead save this post and always be ready for one of these keto desserts to try.
I hope you liked this article, comment your reviews below! Also, please share it with your friends & family because Sharing is Caring. That's all for today, Ciao