Loaded with B Vitamins and protein, there are so many reasons to adore salmon recipes. Not only is this heart-healthy fish versatile (can be steamed, sautéed, smoked, grilled, baked, or poached), but it also cooks up really quick.
Some amazing health factors: 
helps reduce inflammation
lowers blood pressure
protects the heart, brain, and bone health
reduces the risk of cancer
Other than these health factors, salmon also may benefit weight control by reducing appetite, increasing insulin sensitivity, boosting metabolic rate, and decreasing belly fat!
Related Post: Leftover Ham Recipes: 9+ Ways to use Leftover Ham!
9+ Quick & Easy Healthy Salmon Recipes!
Salmon recipes are undeniably delicious, there's no doubt about that. Additionally, consuming at least two servings every week can help you meet your nutrient requirements and also reduce the risk of several diseases.
Today, I'm rounding up 9+ salmon recipes that are healthy, really tasty, and very easy to make. You can Pin this article for later using the pin below:
1. Garlic Butter Baked Salmon
Get the recipe here: Cafe Delites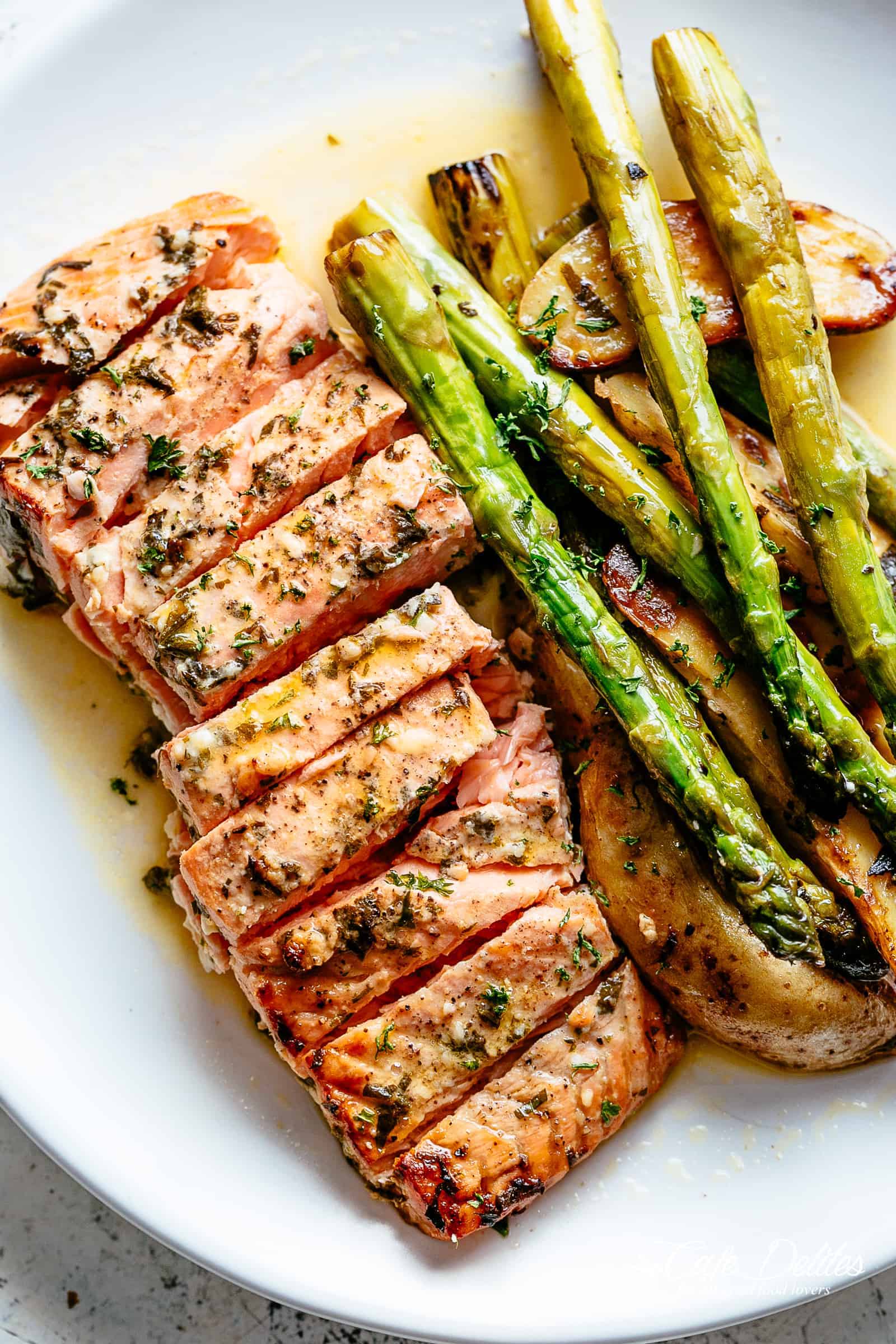 Full of amazing flavors and healthy nutrients, this salmon recipe is more than a dream. You can make this complete meal on one pan using minimal ingredients that you already have in your kitchen!
Tender garlic butter baked salmon with roasted crisp potatoes, asparagus, and a breathtaking sauce. All baked on a sheet pan for an easy weeknight dinner, which means no mess in your kitchen to clean up once you're done.
Calories: 513 kcal
Carbs: 19g
Protein: 37g
Fat: 38g
With 500 kcal calories, this meal only takes 35 minutes to cook and get on the table. You can even store it up to 3 days "if any leftovers" (there won't be any: higher odds).
2. Honey Garlic Salmon
Get the recipe here: Rasa Malaysia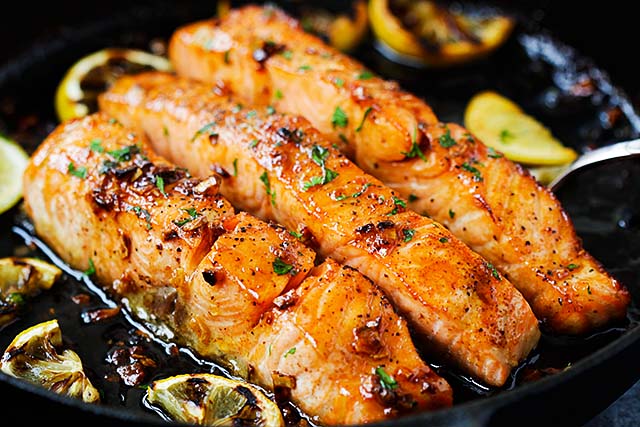 Easy & quick salmon with honey garlic sauce is one of the best salmon recipes! With only a 15-minute cook time, this meal is garlicky, sweet, and sticky with the simplest ingredients.
Calories: 327
Fat: 19g
Carbs: 15g
Protein: 26g
Pair it with roasted fingerling potatoes or broccolini to have an amazing weeknight dinner!
3. Creamy Garlic Tuscan Salmon with Spinach and Sun-Dried Tomatoes
Get the recipe here: Eat Well 101
By the look of this meal, I bet it's not just me who thinks – "There is no way this recipe could be made in 20 damn minutes!"
Smothered in a succulent garlic butter spinach and sun-dried tomato cream sauce, you just can't believe how fast, easy, and simple it is to cook salmon this way. With perfect crisp edges, these Tuscan salmon filets are juicy & tender on the inside.
Above that, this salmon recipe is low-carb & keto-friendly – Voila!! Trust me, once a bite of this lands in your mouth, you'd never want a regular salmon recipe again.
4. Panko Crusted Salmon
Get the recipe here: Simply Home-Cooked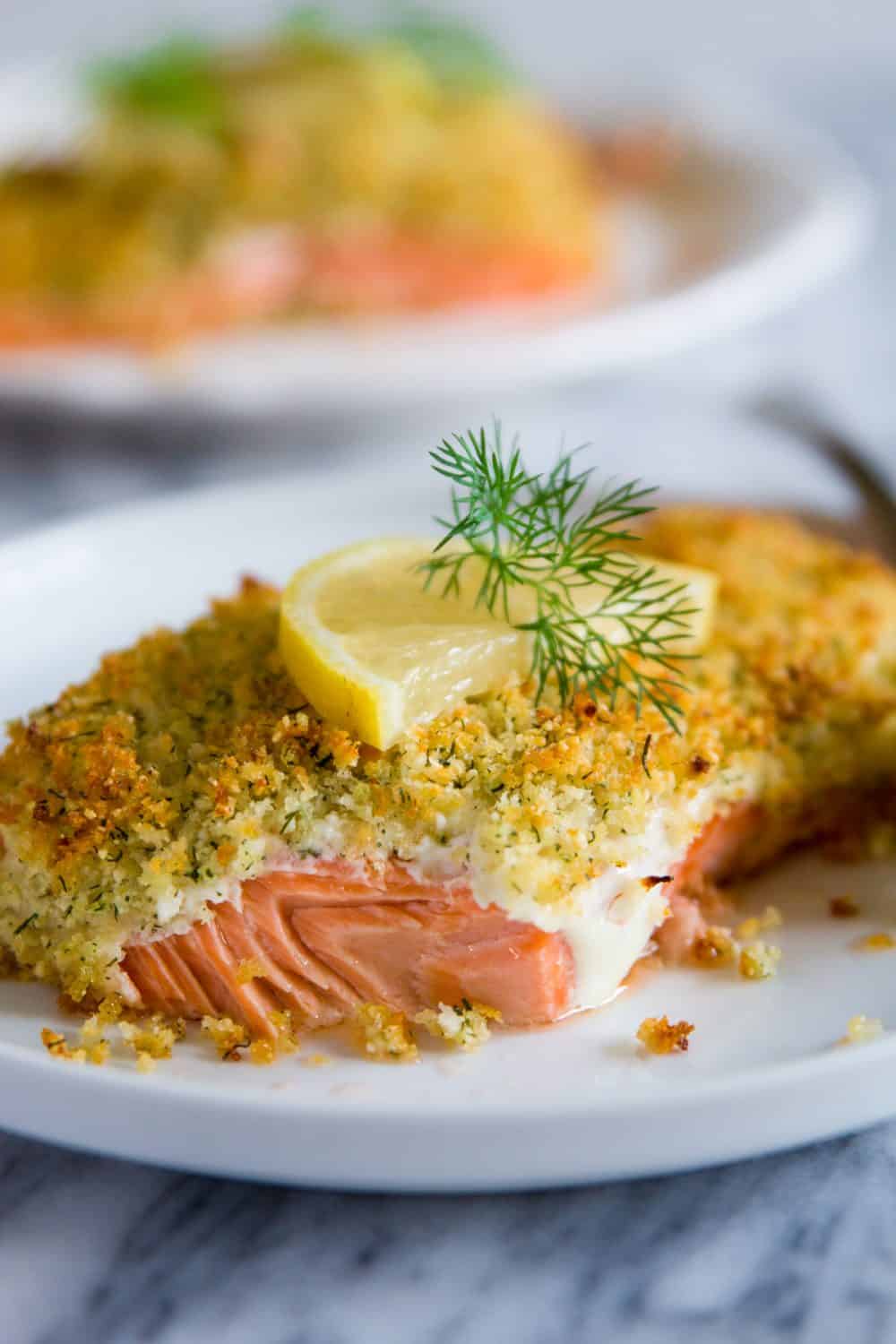 Per serving: 
Calories: 603 kcal
Carbs: 12g
Protein: 52g
Fat: 36g
For all salmon loving peeps, this panko-crusted salmon recipe is absolute heaven. These salmon fillets are coated in a lemony garlic mayonnaise and baked with a crispy panko-parmesan crust.
It actually doesn't get any easier or tastier than this! Also, you can quickly make this meal with a whole fish fillet instead of small fillet cuts.
5. Smoked Salmon Pasta
Get the recipe here: Delish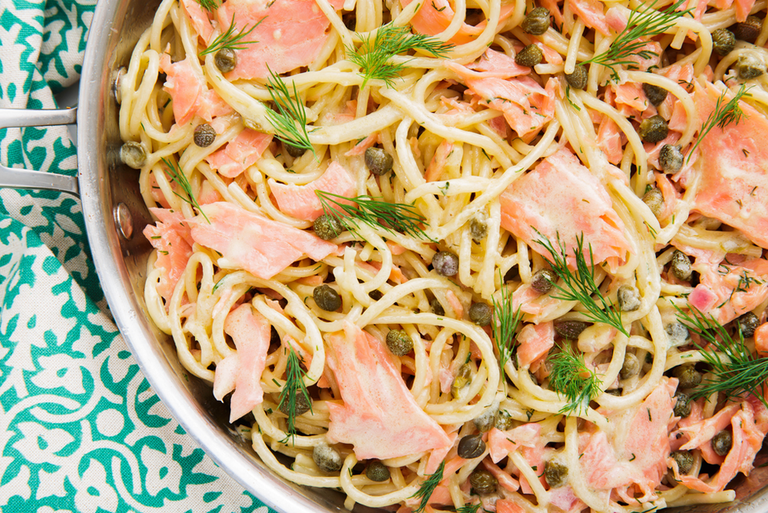 Smoked salmon pasta does sound really fancy or difficult, but in reality, it's the simplest yet tastiest pasta ever made! Takes only 30 minutes to cook, this is a perfect salmon recipe to whip up on weeknights.
6. Salmon Teriyaki
Get the recipe here: Dinner at the Zoo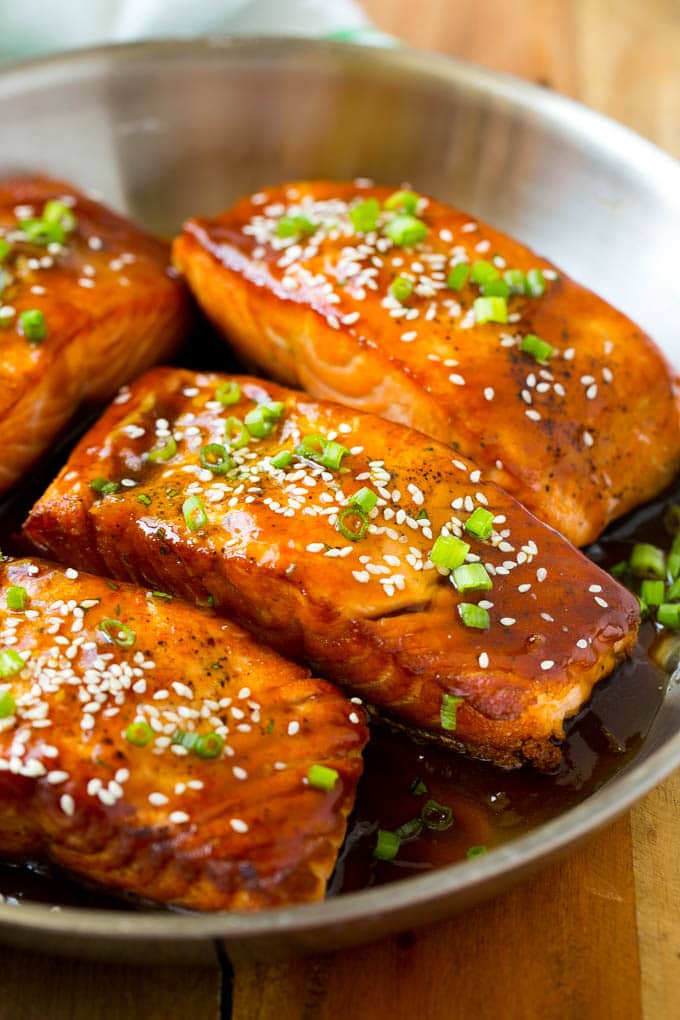 An easy & healthy salmon dinner that tastes like it came from a Japanese restaurant. Salmon Teriyaki, in words, are seared salmon fillets covered with a tasty homemade sauce and finished off with salmon seeds.
Calories: 225 kcal
Carbs: 14g
Protein: 23g
Fat: 7g
Serve it over steamed rice with a side of broccoli to have a quick 20-minute weeknight dinner!
7. Brown Sugar Glazed Salmon
Get the recipe here: DietHood
If you're looking for a new recipe to level up your seafood dinners, this is one of the best salmon recipes out there. Coated with a wonderful brown sugar glaze, this 20-minute meal is tasty & quick.
Calories: 378 kcal
Fat: 19g
Carbs: 15g
Protein: 34g
This recipe is crispy on the outside, tender on the inside, and will have everyone coming back for seconds!
8. Salmon Patties
Get the recipe here: Natasha's Kitchen 
If you're looking for something flaky, tender, and really flavorful, these salmon patties are just for you. You'd wanna cook these as soon as you look at the finished result below by "Natasha's Kitchen".
Calories: 145 kcal
Fat: 10g
Carbs: 4g
Protein: 8g
This recipe has been really popular because of its crisp edges and tender bites, a really easy way to use leftover salmon!
9. Southern Salmon Croquettes
Get the recipe here: Savory Experiments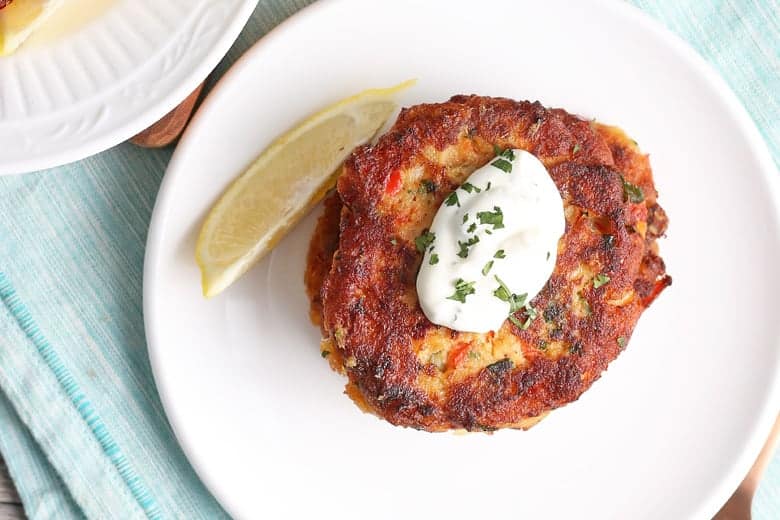 This recipe is just another attempt from a different perspective of the #8th recipe. Put this one of the best salmon recipes in your menu if you crave crispy & tender bites from time to time!
Related Post: Leftover Ham Recipes: 9+ Ways to use Leftover Ham!
Bottom Line.
Salmon is one of the most nutritious sources all over the globe. They have really good health benefits and still manage to stay delicious in taste. Most of the times meals are either healthy or tasty, but these salmon recipes are both.
As the trend it is, I'd love it if you find these salmon recipes great. Please mention your reviews below and tell me what more would you love to hear from me. Also, share this article with your friends and families because sharing is caring. Ciao